ThatCAMP Southwest will be held on April 4-5, 2014.
Friday, April 4th – Location: Coor 174 (map)
4:30 pm – "Broad Data: Towards Humanistic Data Science" – Keynote by Michael Simeone, director of ASU's Institute of Humanities Research Nexus Laboratory for Digital Humanities and Transdisciplinary Informatics.
Informal dinner following the keynote.
Saturday, April 5th – Locations: Coor 3301, 4485, and 4411 (4th Floor, map)
There will be a Kids track from 9:30 am to 12:30 pm sponsored by the Center for Games and Impact – if you are planning to bring kids, please register at: www.eventbrite.com/e/thatcamp-southwest-kids-track-tickets-11157740101
8 am – Breakfast provided
9 am – Planning
9:30 am – Sessions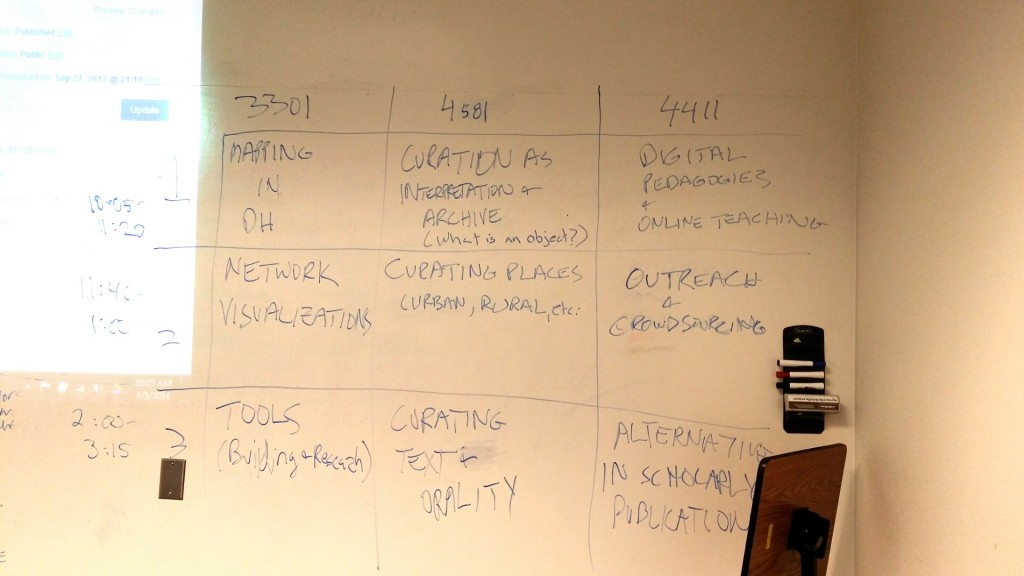 12:50-2pm – Lunch provided
2 pm – Final session
Because THATCamp is an unconference, the agenda will be decided during the first session of the first full day. Read more about how unconferences in general and THATCamp in particular work  under the "THATCamp 101" and "About" tabs. Learn how to propose a session under the "Propose" tab.